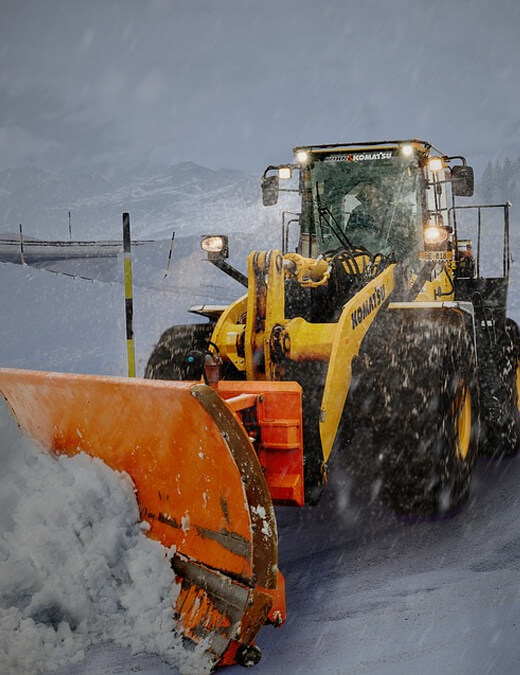 Chicago Snow Plowing Service
Are you in need of reliable snow plowing services in Chicago or surrounding suburbs? We have a large fleet of equipment and can handle any snow removal job big or small. We can offer any snow removal service such as snow plowing, snow removal, de-icing, salting and more. We can do parking lots, walkways, and any area you need snow removed from. We can also ice it afterwards to prevent slip and fall accidents.
Our company charges a flat rate for the year. If it ends up snowing 20' that year you still end up paying the same price and don't have to worry about it costing you too much. We are there taking care of your job as soon as snow hits the ground and we can get the snow out of the way with our heavy duty equipment. Once we are done we can salt everything.
We are fast to get the snow off the ground and each client gets a customized site plan to guarantee the best efficiency to remove snow as soon as possible. Efficiency is vital to snow removal and being prepared is just as important as doing the actual work. We know when snow is coming and we are ready to take care of it before it even hits the ground.
Give us a call today to get set up for next winter. We can come out any time and quote you a price and you are more than welcome to come to our location in Schaumburg to check out our equiment and see how we operate. We pride ourselves in making our clients happy and our work and previous clients show it.
We offer free quotes so feel free to call us any time to get a price on your job. We are fully insured and licensed.